RELEASE YEAR 1986
DIRECTOR Tom Moore
WRITERS Marsha Norman (play), Marsha Norman (screenplay)
STARRING Sissy Spacek, Anne Bancroft, Ed Berke
RUN TIME 1hr 36mins
OVERVIEW The remarkable Sissy Spacek stars as an epileptic single mother who has found herself living with her own mother (played by the electric Anne Bancroft) and one day wakes up proclaiming that she will kill herself that evening. What unfolds is one of the most harrowing two handers ever experienced.
CINEMANIACS SPECIAL FEATURES Introduction by Hande Noyan.
BUY TICKETS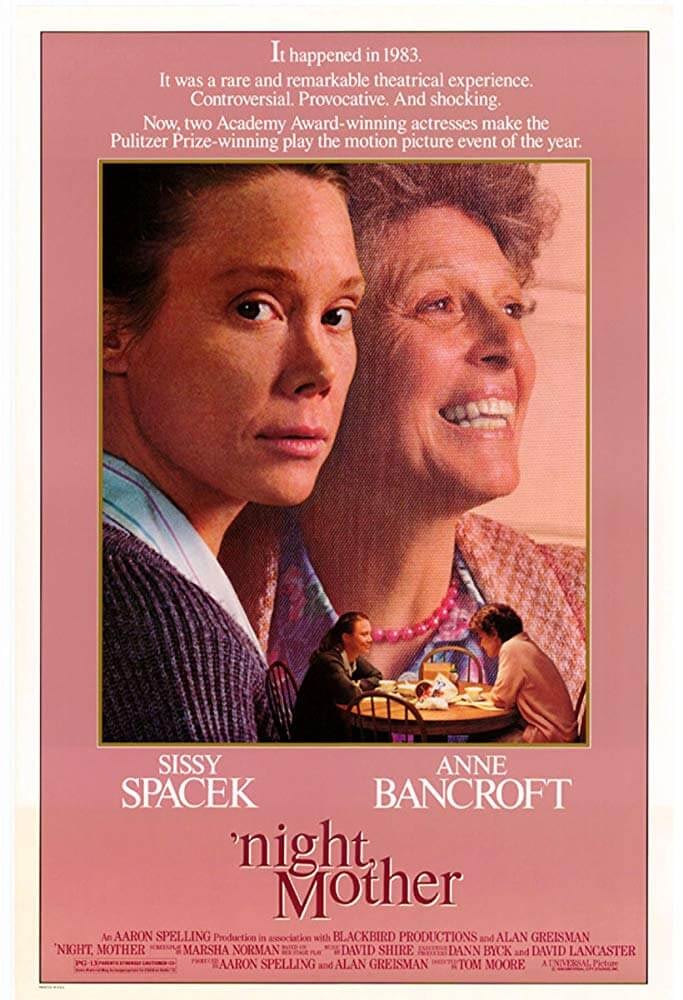 OTHER 2020 PROGRAMS FILMS
Click for more info on each film