RELEASE YEAR 1980
DIRECTOR Robert Redford
WRITERS Judith Guest (novel), Alvin Sargent (screenplay)
STARRING Donald Sutherland, Mary Tyler Moore, Judd Hirsch
RUN TIME 2hrs 4mins
OVERVIEW Haunting, introspective and emotionally shattering, Robert Redford's directorial debut starring Donald Sutherland, Timothy Hutton and Mary Tyler Moore in her breakthrough performance as a woman consumed by grief who cannot and will not connect with her tormented teenage son, is a knockout of epic proportions, as intimate as it is.
CINEMANIACS SPECIAL FEATURES Featuring a lecture by Lee Gambin, continuing his "Can You Dig It?: Tortured Young Men in Cinema of the 70s and 80s" series.
BUY TICKETS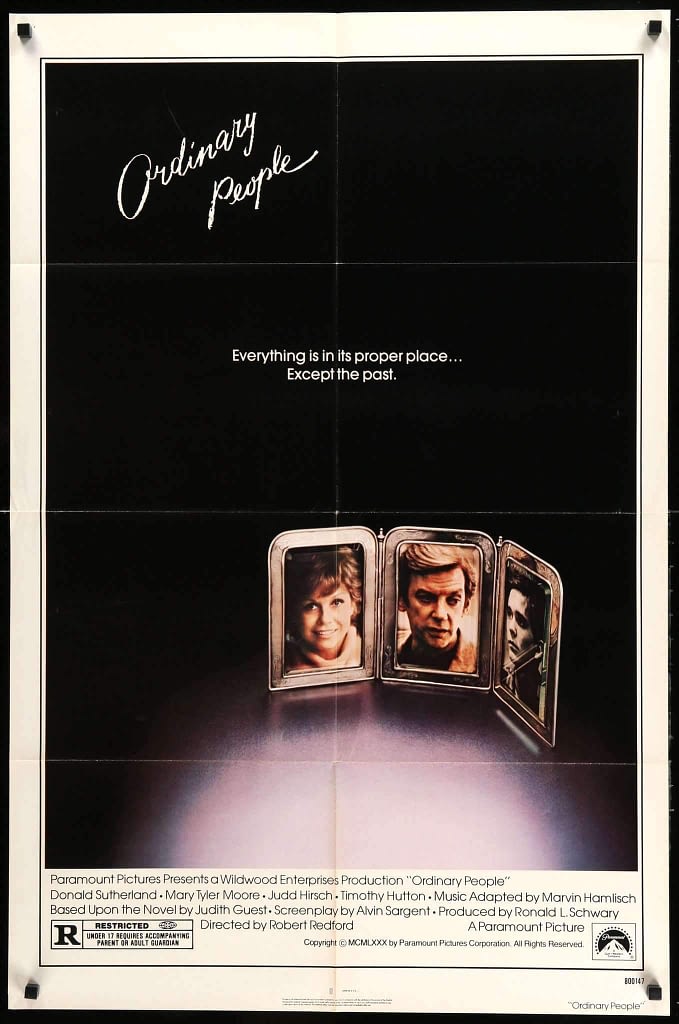 OTHER 2020 PROGRAMS FILMS
Click for more info on each film