THEY SHOOT HORSES, DON'T THEY?
RELEASE YEAR
1969
DIRECTOR
Sydney Pollack
WRITERS
Horace McCoy (novel), James Poe (screenplay)
STARRING
Jane Fonda, Michael Sarrazin, Susannah York
RUN TIME
2hr 9mins
OVERVIEW
Set amidst the bizarre and cruel world of Depression-era marathon dance competitions, this gritty, terrifying opus is a testament to cinema par excellence. With Jane Fonda in the lead as a woman completely damaged and distorted by life, the ugliness of human nature emerges in and around the exhausting musical interludes and gut busting relay races.
CINEMANIACS SPECIAL FEATURES
Introduction by Dr. Eloise Ross
TICKETS ON SALE SOON. Join the mailing list to be notified.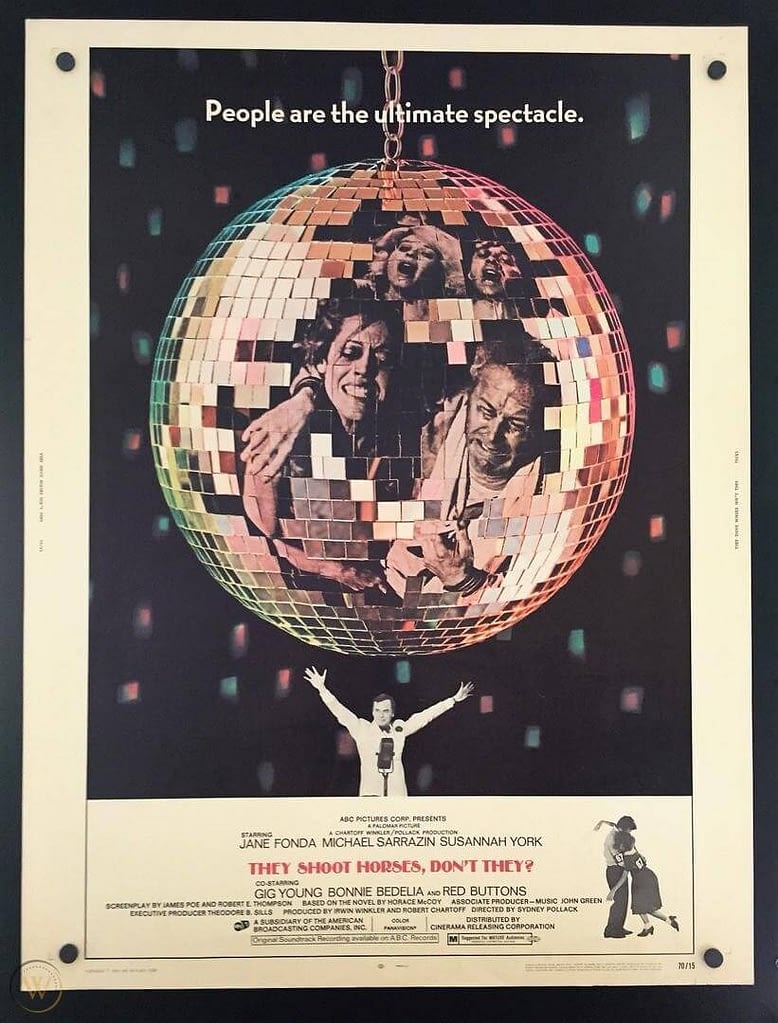 OTHER 2020 PROGRAMS FILMS
Click for more info on each film